Main Content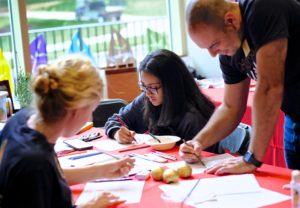 WakeWell is designed to introduce incoming students to Wake Forest's comprehensive approach to wellbeing.
Participants will be grouped with an upperclass peer leader and have opportunities to meet other first-year students who are also interested in wellbeing. The program is designed to help students identify personalized wellbeing plans for a successful transition into college.
WakeWell is a deep-dive orientation to the eight dimensions of wellbeing, making connections between how emotional wellbeing and mental health are intricately linked with physical, environmental, social, occupational, spiritual, financial and intellectual wellbeing.
Cost: $25
Application Deadline: July 1
When: August 10-12
Sponsored by: Office of Wellbeing and University Counseling Center