Main Content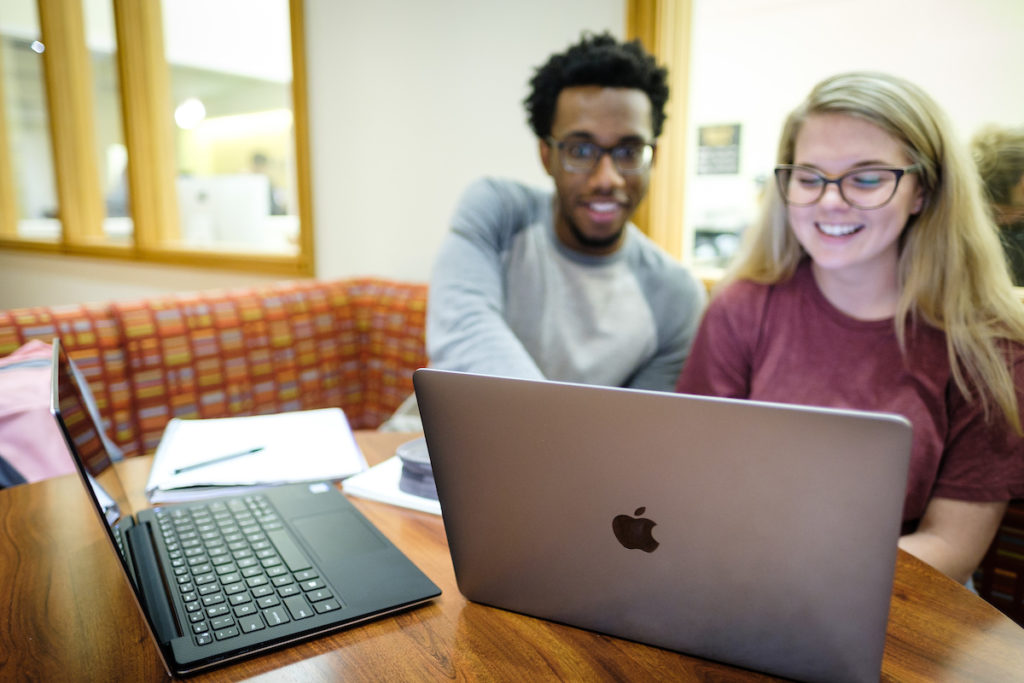 The Power Button To Our Campus.
From keeping the network safe and secure to providing access to multiple computing resources, the Office of Information Systems is your one stop for all things computing. As a Wake Forest student, you can access many services, such as WFU Google G Suite for Education, WIN, Sakai, WebEx, Adobe Creative Cloud and Lynda.com, using your DeacNetID (username) and password. These tools will empower you to collaborate across the University and beyond.
WIN
WIN is the administrative system used by students to register for classes, update contact information and access student accounts. You can access WIN by using your DeacNetID (user name) and password at win.wfu.edu. You can find your Student ID number under Personal > Your Personal Information.
WakeWare
All undergraduate students are required to have a powerful laptop able to handle all academic software. Students have the choice to purchase a laptop through the WakeWare program or bring their own device from home. Students bringing their own laptop should check the minimum configuration requirements posted on the WakeWare website each spring.
The WakeWare program provides all students the opportunity to purchase specially selected Apple and Dell laptops at educational prices with extended insurance and warranties. All WakeWare laptops are bundled with four years of warranty and accidental damage protection. Our on-campus Information Systems Service Desk is certified to repair all WakeWare laptops and guarantee you have a loaner laptop if ever needed. Students receiving any institutional aid, including need-based, merit or athletic scholarships, are eligible for a Technology Grant. Technology Grants cover the full cost of the standard WakeWare laptop, including insurance and Winston-Salem tax. Students receiving a Technology Grant will be contacted in late May.
Students may order their laptop year round, online or at the Bookstore. If having the newest model available or taking advantage of any summer promotions from the vendors is important to you, we recommend waiting to purchase your laptop until late July.
Additional information about the WakeWare program, including software, minimum configuration requirements and support limitations on non-WakeWare laptops is available online at wakeware.wfu.edu.
Software@WFU
Software@WFU offers a variety of academic software available at no cost for all Wake Forest students, faculty and staff, including Microsoft Office, Adobe Creative Cloud and more. Students should visit software.wfu.edu to download all needed academic software before the first day of class.
One Button Studio/WakerSpace
The One Button Studio is an automated video-recording facility with a student focus, located in ZSR Library behind the Service Desk. No need to mess with camera, lighting or audio equipment. Just bring a USB thumb drive and the studio will do the rest. The Wake Forest makerspace, WakerSpace, is a great addition to the multimodal and digital culture at Wake Forest. The 3,000-square-foot facility serves as a location for faculty to hold classes and for students and staff to experiment with various forms of technology.
Find out more about both at is.wfu.edu/academic-technologies
Technology Support Resources
Computing information, technology tips and Live Chat on the Information Systems website at is.wfu.edu. Walk-in assistance from full-time professional consultants and student assistants at the Information Systems Service Desk, located on the main floor of the ZSR Library.
Phone assistance at 336.758.4357