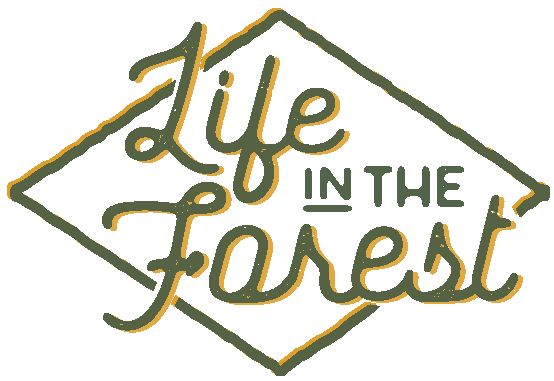 Make yourself at home.
Hungry? Tired? Need a place to park? We've got you covered. Get to know your new home a little better by browsing the following topics.
---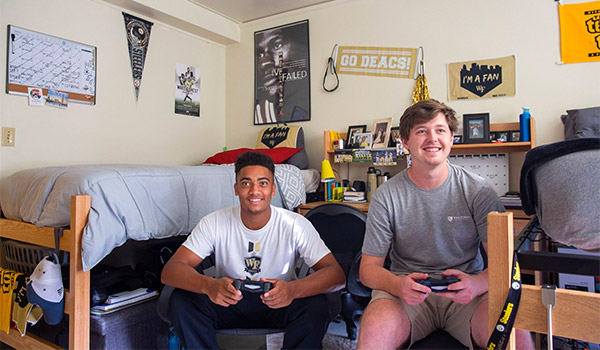 Your Deacon Housing
Find information on the residential experience, including: housing assignments, roommates, what is included in rooms, your Deacon OneCard (student ID), and more.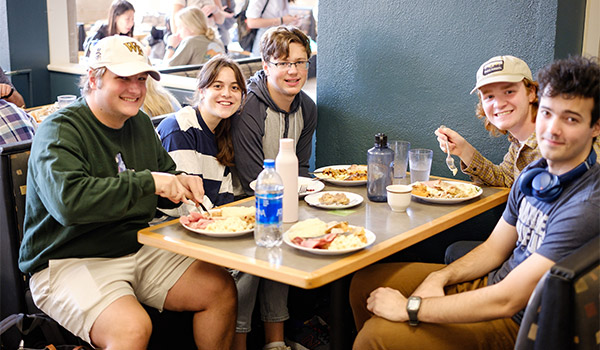 Enjoying Your Eateries
Learn more about Wake Forest Dining and its many venues, as well as meal plans. We have something to offer everyone – dig in and discover all we have to offer!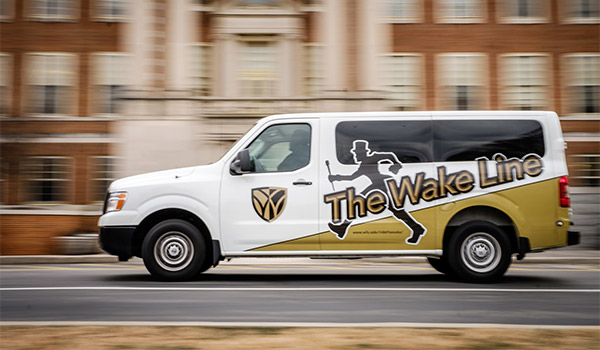 Parking & Transportation
Everything you need to know about registering a car, where you park on campus, our Wake Forest shuttle system, Zipcars, and more.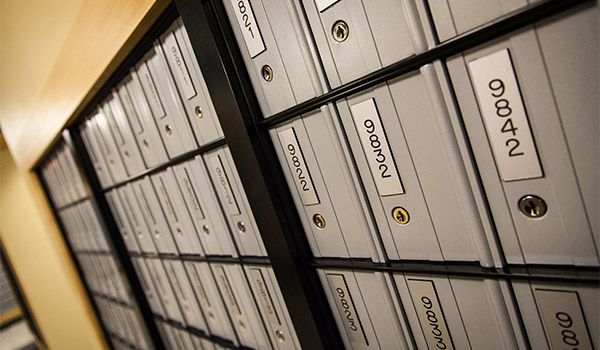 Mail Services
Information about how to find your PO Box number (available later this summer) and how to ship items to campus (for both US Mail and UPS, FedEx, etc.).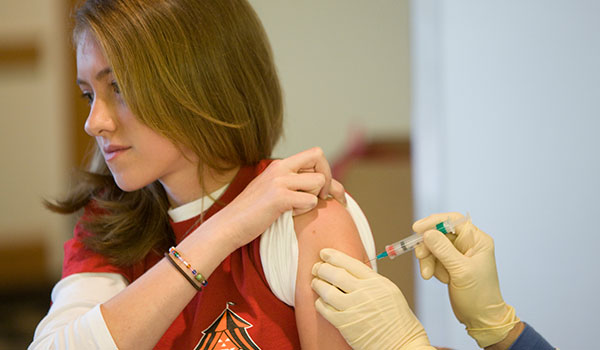 Student Health Service
Student Health Service helps students stay healthy by providing an array of services such as standard doctor's visits, flu shots, HIV and STI testing, X-Rays, a pharmacy, laboratory and much more.