Main Content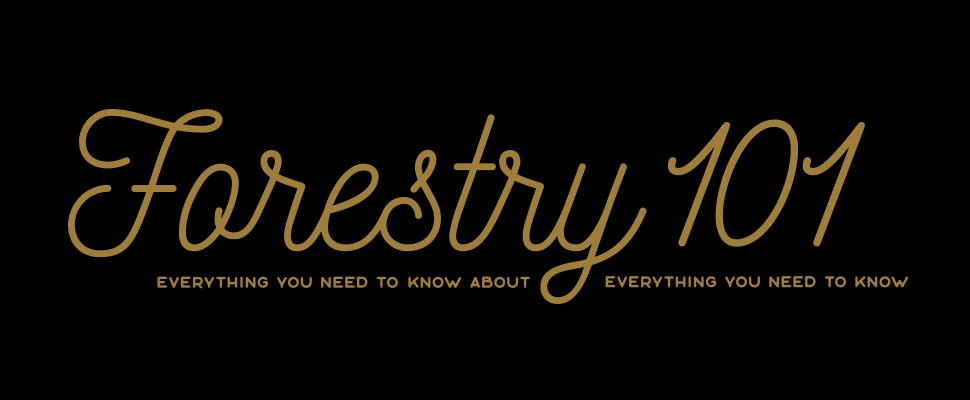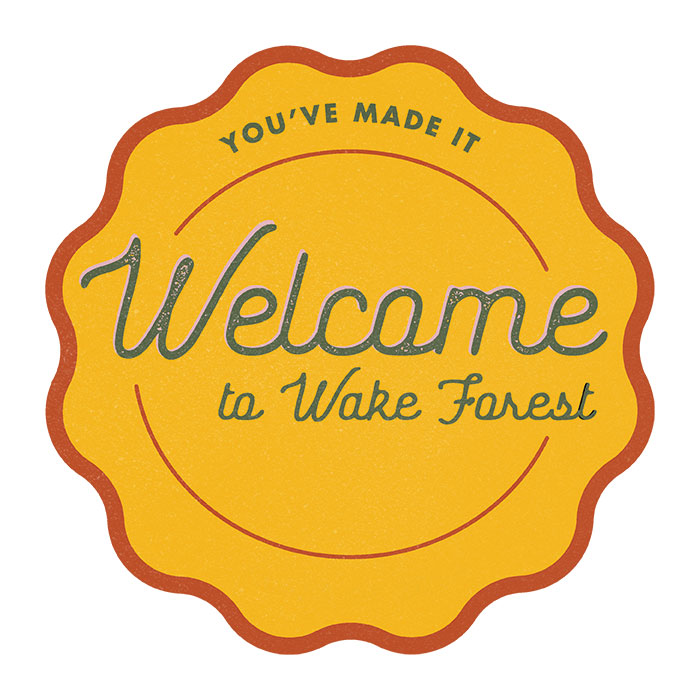 We're So Glad You Could Make It.
Within this website, you'll find everything you could possibly need to survive in the Forest.
Food, shelter, maps, general wisdom and the laws of the land. All conveniently located in the following pages. So make yourself comfortable, and take a look around.
You can graduate, but you never have to leave.
Can't wait to get your copy of Forestry 101 in the mail?
We've got you covered.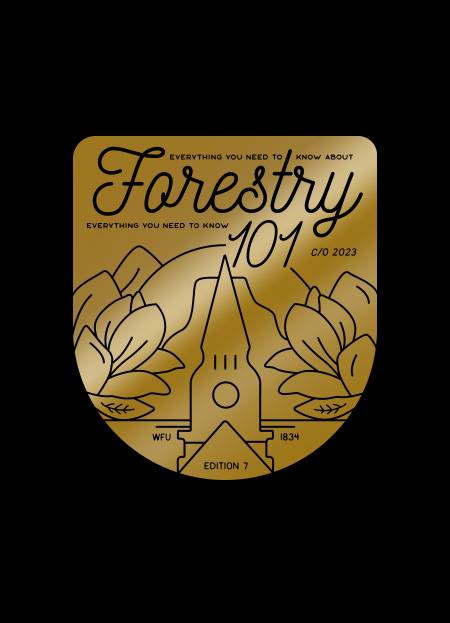 Key Dates
MAY 1
New Student website goes live!
Please visit newstudents.wfu.edu
MAY 13
Foreign Language Placement Test Available (deadline July 13)
Complete on the Office of Academic Advising Website
Pre-Orientation Program Applications Available (deadlines vary)
Please visit Pre-Orientation Programs page for more information
Housing and Dining Application Available (deadline July 1)
Complete Application Here
Deacon OneCard Photo Submission Available (deadline July 1)
Complete Form Here
Health Information and Immunization Form Available (deadline July 1)
Form
Check WIN for financial aid disbursement requirements
WIN
MAY 27
Reflection Task for Directed Self-Placement Available (deadline June 3)
More Information
Submit Wilderness to Wake Pre-Orientation Application (optional) (deadline June 9)
Info / Application
Submit STEM Pre-Orientation Application (optional) (deadline June 9)
Info / Application
JUNE 3
DUE TODAY: Complete Reflection Task for Directed Self-Placement Assessment
More Information
Health Insurance Enrollment/Waiver Form Available (deadline August 1)
Complete Form in BCBS
New WakeWare laptops available for purchase online or in the Bookstore
Purchase online at WakeWare
Students may view their registration time in WIN
Available in WIN
Download the "New Deac Week 2019" app
Available for download today!
New Student Receptions
From early June to early August, receptions for new students and their families will be held across the country. We hope you will join us at one.
Registration is required so we can have an accurate count of attendees. Please register here.
JUNE 9
DUE TODAY: Wilderness to Wake Pre-Orientation Application (optional)
Info / Application
DUE TODAY: STEM Pre-Orientation Application (optional)
Info / Application
Authorize Third-Party Payers on DEAC Account
Instructions
JUNE 17
Log in to College Board Profile and change AP score recipients to WFU if not originally designated
More Information
Submit IB scores
More Information
JUNE 21
Complete Writing Course Survey (deadline July 5)
Sent via WFU Email
Complete Living Learning Community Survey (deadline June 24)
Sent via WFU Email
JUNE 24
DUE TODAY: Living Learning Community Survey
Sent via WFU Email
JULY 1
DUE TODAY: Housing and Dining Application
Complete Application Here
DUE TODAY: Submit Health Information and Immunization Form
Form
DUE TODAY: Submit Disabilities (Physical, Learning) Documentation
Disability Services
DUE TODAY: Submit Deacon OneCard Photo
Submit Photo Here
Record your name in NameCoach
Available in WIN
JULY 5
DUE TODAY: Writing Course Survey

Sent via WFU Email on June 21
JULY 12
Complete Course Preference Survey
Sent via WFU Email
JULY 13
DUE TODAY: Foreign Language Placement Test
Complete on the Office of Academic Advising Website
JULY 15
Project Wake: In Pursuit of...Happiness?
More Information
DUE TODAY: Submit B.U.I.L.D. Pre-Orientation Application (optional)
Info / Application
DUE TODAY: Submit Deacon Camp Pre-Orientation Application (optional)
Info / Application
DUE TODAY: Submit MazalWAKE: Jewish Pre-Orientation Application (optional)
Info / Application
DUE TODAY: Submit S.P.A.R.C. Pre-Orientation Application (optional)
Info / Application
DUE TODAY: Submit Marching Band Pre-Orientation Application (optional)
Info / Application
DUE TODAY: Submit SUMMIT Pre-orientation Application (optional)
Info / Application
DUE TODAY: Submit WakeWell Pre-Orientation Application (optional)
Info / Application
DUE TODAY: Submit Worldwide Wake Pre-Orientation Application (optional)
Info / Application
JULY 15 - JULY 19
Rounds of Registration (Students self-register for up to 17 hours in 2 rounds.)
- Round 1 is July 15 and July 16 and students register for up to 10 hours.
- Round 2 is July 17 through July 19 and students complete registration up to 17 hours.

More Information
DUE TODAY: Submit Course Preference Survey (deadline July 19)

Sent via WFU Email on July 12
Housing Assignments Released
Sent via WFU Email
AUGUST 1
DUE TODAY: Tuition Due
(Fall billing notification emailed to students and authorized payers on July 3rd)
Instructions
Log into (DEAC) to view statement and make payment.

DUE TODAY: Student Health Insurance Waiver/Enrollment
Complete Form in BCBS
2019-2020 Parking Passes Available (deadline August 18)
Parking and Transportation
Part 1 Alcohol and Other Substance Misuse Prevention Online Course (AlcoholEdu) Available (deadline August 21)
Prevention Programs
Sent via WFU Email
Part 1 Sexual Assault Prevention for Undergraduates Available (deadline August 21)
Prevention Programs
Sent via WFU Email
Prevent Zone Online Program Available (deadline September 1)
Complete at hazing.wfu.edu/prevent-zone.
Review information about "Successful Computing in a Campus Environment"
Information
AUGUST 12
Check WIN for Financial Holds
WIN
Students may view Fall Course Schedule
View schedule in WIN
AUGUST 16
DUE TODAY: Submit Tuition Insurance Form (optional)
Information and Instructions
DUE TODAY: Register your car for Parking Pass (if applicable)
Parking and Transportation

Ensure you have your move-in day parking pass
Sent via mail and WFU Email
Register cellphone with Wake Ready
Instructions
Register property with University Police
Form
Download the LiveSafe App (optional)
More Information
Complete your Handshake Profile
Visit wfu.joinhandshake.com to get started
Read your chosen "Project Wake" book
AUGUST 18
DUE TODAY: 2019-2020 Parking Pass Registration (if applicable)
Parking and Transportation
AUGUST 21
First-Year Move-In Day!
DUE TODAY: Complete Part 1 Alcohol and Other Substance Misuse Prevention Online Course (AlcoholEdu)
Prevention Programs
Sent via WFU Email
DUE TODAY: Complete Part 1 Sexual Assault Prevention for Undergraduates
Prevention Programs
Sent via WFU Email
AUGUST 21 - AUGUST 25
New Deac Week 2019
New Deac Week Student Sessions (Mandatory)
Wednesday, August 21st - Sunday, August 25th
New Deac Week Parents & Families Sessions (Strongly encouraged)
Wednesday, August 21st - Thursday, August 22nd
AUGUST 26
Fall 2019 Classes Begin
FALL IN THE FOREST
DUE: Prevent Zone Online Program (deadline September 1)
New students cannot learn everything about what it takes to have a successful college experience in a few days before the semester even starts. Therefore, new student orientation programming continues through the fall. In this way, you can continue to learn while you are experiencing what it is actually like to be a student at Wake Forest.
Several fall semester Orientation events are required. Please be sure these interesting and important programs are on your calendar!
Complete Part 2 of the Alcohol and Other Substance Misuse Prevention Online Course (AlcoholEdu) (Course is available 45 days after completion of Part 1. Deadline October 25th)
Prevention Programs
Sent via WFU Email
Complete Part 2 of the Sexual Assault Prevention for Undergraduates (Course is available 45 days after completion of Part 1. Deadline October 25th)

Prevention Programs
Sent via WFU Email