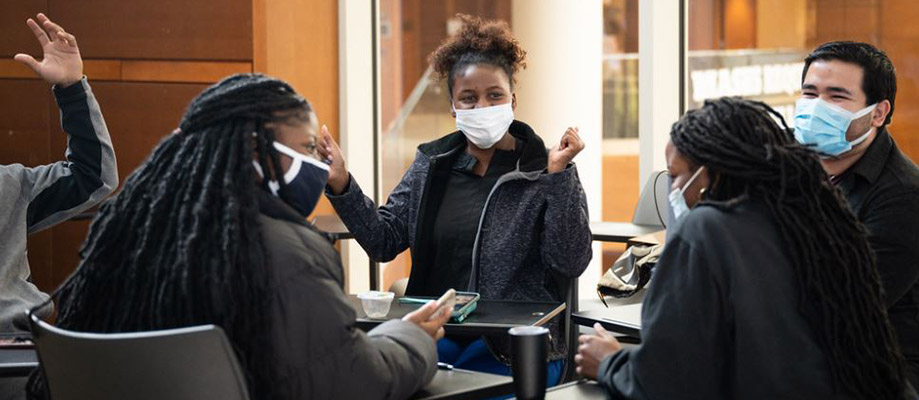 About WakeABLE
WakeABLE is designed to introduce students from diverse backgrounds, or any student valuing inclusive business practices, to key business professional development concepts that will aid their college and professional career journeys. Students will gain a competitive edge in developing strategic thinking, problem-solving, and professional communication skills. Participants will also have the opportunity to engage in self and career exploration activities, as they explore a broad range of careers, and how their own strengths and skills may align with those opportunities.
Throughout this immersive program, participants will learn foundational business skills and learn how to apply them to their future careers. Students will hear from business professors and industry leaders, explore their unique industries, and apply their gained knowledge to provide an innovative solution during a capstone case competition.
The foundational theme that will be infused throughout the entire experience, is an understanding and appreciation for the role that diversity plays within the workplace. Participants will be challenged to explore how their unique identities and those of others bring value to the world of business. The WakeABLE program is designed with the intention of educating and empowering future business professionals to Achieve Business Leadership Equity.
---
Price subject to change. Scholarships are available.
Participation in the Wake-A.B.L.E program does not guarantee admission into the School of Business, and it is not a requirement for admission to the School of Business.
Program Details
Cost: $350*
Date: August 14-17
Sponsored by: School of Business
Application Deadline: June 30
*Price subject to change