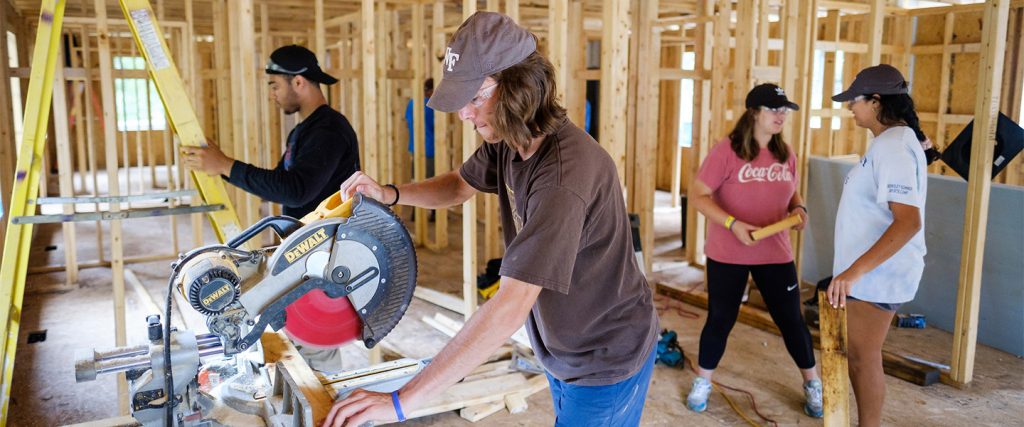 Because sometimes you just can't wait.
What's even cooler than Orientation? Pre-orientation, of course. You can start your Wake Forest experience early with one of our optional pre-orientation programs. Make new friends out in the wild, get to know your new home through volunteer work with your classmates, learn about Wake Forest history and traditions or climb a mountain for worship and reflection.
These are just some of the options, so the choice is yours! Don't wait too long to apply, as these tend to fill up fast. You'll arrive a few days early, and when the program concludes, you'll join the rest of your classmates for New Deac Week.
What's Being Offered?
Pre-Orientation program information for the Class of 2027 will be available in May.
Pre-Orientation Drop-Off
By participating in a Pre-Orientation program, you will arrive on campus on August 12th or 14th (prior to the official Move-In window). Students participating in Pre-Orientation programs will receive instructions (including your move-in date) directly from the Office of Residence Life and Housing. Many families choose to send their students to campus with the bare necessities for Pre-orientation and then bring students' remaining belongings on Move-in Day. This also enables parents to participate in all parent and family orientation activities.
Need-based scholarships are available. Contact the sponsoring office for possible need-based scholarship offerings.