Contact Info
---
336.758.5234

Location
---

Hours
---
Monday—Friday
8:30 a.m.—4:30 p.m. Closed 12:00-1:00 p.m. for lunch

Mailing Address
---
P.O. Box 7366
Winston-Salem, NC 27109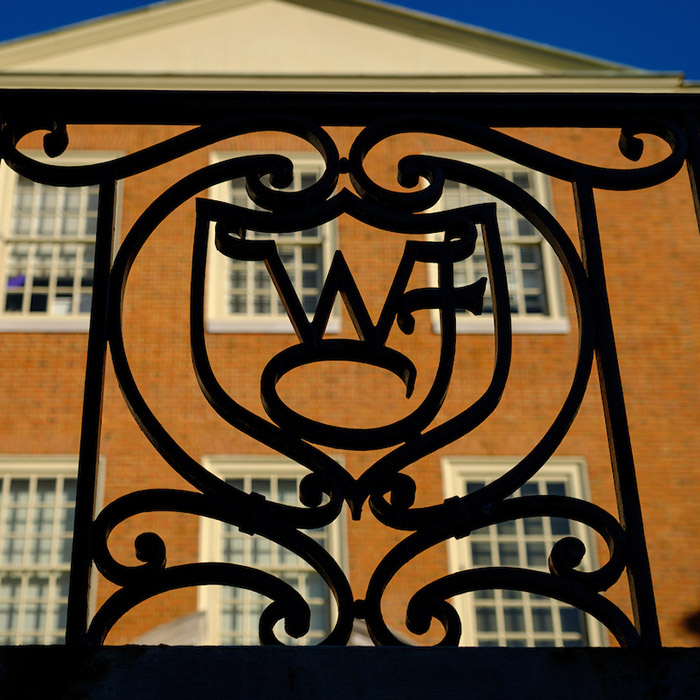 You've got people for this.
Student Financial Services manages all Wake Forest student accounts, including tuition, housing and other University-related fees. We're here to help you in any way we can, and we welcome all questions you may have.
Please visit Student Financial Services for more information on tuition and fees, billing, DEAC, Deacon OneCard, student account refunds, Dewar Tuition Insurance and other student financial information.
---
What you need to know
Tuition Insurance Program
An unexpected withdrawal due to sickness or injury can mean significant financial consequences for families. Wake Forest offers an elective tuition insurance program through A.W.G. Dewar, Inc., that will help minimize financial loss if a student suffers a serious illness or accident and must withdraw before the end of a semester. This plan extends and enhances the University's published refund policy. The last day to purchase this plan is the day before the first day of classes.
---
Student Account Refunds
Adjustments to charges, prepayments, financial aid disbursements and overpayments often result in credit balances on student accounts. A credit balance is indicated on the student account statement by parentheses around the balance. Example: ($100). Students should sign up for direct deposit for quicker refund processing.
Visit our website for further information regarding sign-up and the refund process.
---
Tax Form 1098-T
A 1098-T will be issued for all students who made payments for qualified tuition and fees during the tax year.
---
The Deacon Electronic Account Center (DEAC)
This electronic billing system allows students and authorized payers to view student account activity in real time, 24/7. Payments are made via e-check through an automated clearinghouse. DEAC accounts are automatically set up for all incoming students but are not automatically set up for parents or other third parties due to the Family Educational Rights and Privacy Act (FERPA). Students must authorize parents and others to have access to their accounts. If a student does not set up their parents or others as authorized payers, only the student will receive the billing notifications, as all bills are viewable online only via the DEAC system. If a student chooses not to have any authorized payers, he/she will need to be sure to check WFU email for billing notifications. Failure to meet a payment deadline could result in a financial hold, which will prevent the student from registering for classes. Being an authorized payer within DEAC also gives SFS employees permission to speak with that individual regarding the student account.
Students access their DEAC accounts by logging into WIN → Personal → DEAC. DEAC has mobile and text message capabilities, making it easier and more convenient to view accounts via mobile devices and receive billing notifications via text message. Please visit the Student Financial Services website for helpful information regarding DEAC, including setting up authorized payers, authorizing text messages and making online payments.
---
Prepaid Tuition Plans
Money from a Prepaid or 529 Plan can be used for tuition, fees, books, supplies and equipment required for study at any accredited college, university or vocational school in the United States. Parents/students should notify their Prepaid or 529 Plan of their intent to use the plan for the academic year and provide any necessary documentation. Payment from a Prepaid or 529 Plan needs to be paid to the student account by the established due dates for the semester they apply to; failure to do so could result in registration holds being placed on the account. Depending on the plan, payments typically arrive within 30–45 days.
For more information on Prepaid Tuition Plans and the processes involved, please visit the Sponsored Billing & 529 Plans page of our website
ATMs & Banks
Campus ATMs
BB&T
Benson Center
Third floor across from the Information Desk
Wells Fargo
Quad (Hearn Plaza) near Subway
---
Banking Branches
If your home bank is not listed below, please contact your bank to see if it has a location in the Winston-Salem area.
Bank of America
4001 University Parkway
Winston-Salem, NC 27106
First Citizens Bank
1920 Peace Haven Road
Winston-Salem, NC 27106
Piedmont Federal Savings Bank
2095 North Peace Haven Rd.
Winston-Salem, NC 27106
PNC Bank
2150 Country Club Rd.
Winston-Salem, NC 27104
State Employees' Credit Union
4985 University Parkway
Winston-Salem, NC 27106
Truist Bank
2815 Reynolda Rd.
Winston-Salem, NC 27106
Wells Fargo
2925 Reynolda Rd.
Winston-Salem, NC 27106