Contact Info
---
336.758.5929

Location
---

Hours
---
Monday—Friday
8:30 a.m.—5 p.m.

Mailing Address
---
P.O. Box 7283
Winston-Salem, NC 27109
---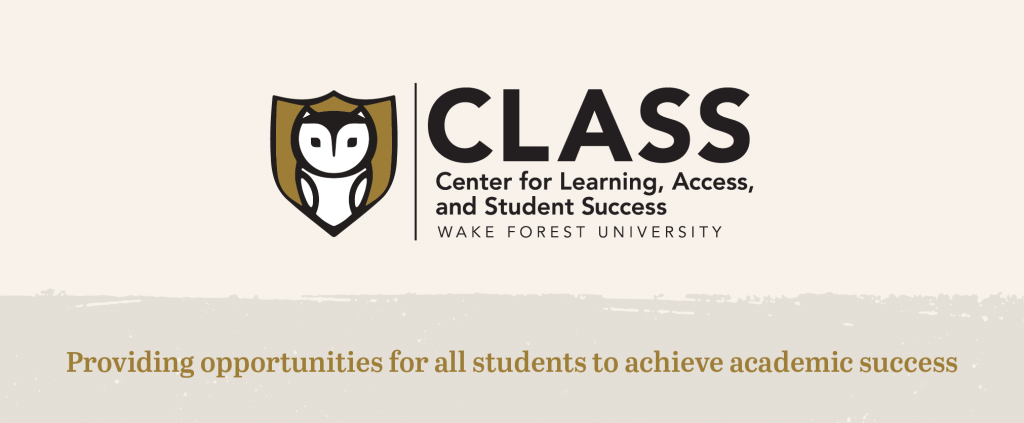 Accessibility for all Deacs.
Wake Forest is an equal access institution that admits qualified applicants without regard to disability. When a student with a disability is admitted, the University seeks to accommodate those needs that are determined to be reasonable and that do not compromise the integrity of the curriculum.
If you are a student with a disability who requires academic accommodations, please follow the steps outlined on the CLASS website. You will need to "apply" for accommodations using your Wake Forest University email and password on our Student Portal login.
Guidelines for documenting disabilities can be found on the Center for Learning, Access, and Student Success site.
Documentation is due no later than August 1 for decisions.
If you have any questions you may contact our office at 336.758.5929 or by emailing class@wfu.edu.
Disability Services Resources