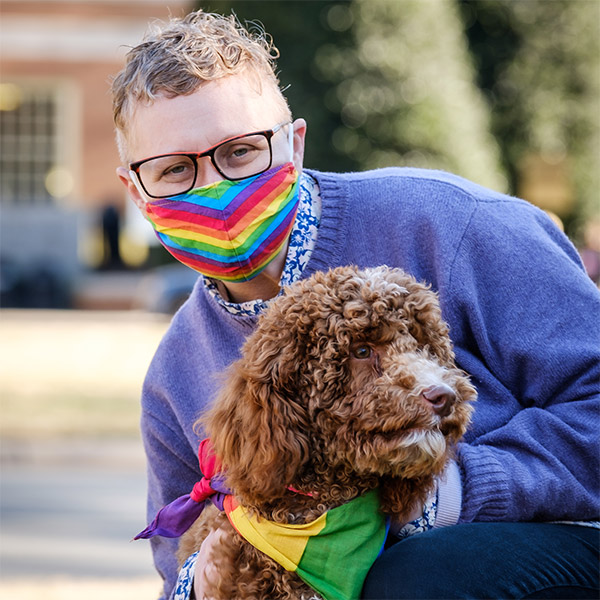 You're among friends.
The Forest is intentionally small so that the individuals who are drawn here will never be lost in a crowd or see themselves as anything less than a vital part of a true community. Wake Forest takes education personally. That means providing all possible means of supporting students in what can be an exhilarating yet stressful time in a young person's life.
We are committed to providing a vast network of support services and centers designed both to guide our students throughout their time at Wake Forest and provide outlets of individuality and commonality within a diverse environment rich in perspective, inclusion and open dialogue.
---
What you need to know
LGBTQ+ Center
Queer, trans, bi, pan, questioning or just an ally who wants to learn more? The LGBTQ+ Center is here for you! Check out our lounge in Benson 311 for comfy couches and free coffee. Need virtual engagement? No problem! We have virtual programming, online meetings and community building events available as well.
Need help navigating college life while thinking about your gender identity or sexual orientation? Reach out to us at lgbtq@nullwfu.edu or visit our website. Don't forget to check out Gender-Neutral Housing options on your Housing Application and LGBTQ-inclusive Lower-Division Advising on your Course Preference Survey!
The Intercultural Center
The Intercultural Center strives to influence campus culture by cultivating intercultural knowledge, competency and leadership. We are committed to enhancing the experience of domestic and international underrepresented groups by offering co-curricular programming, student support and engagement, identity development initiatives and opportunities for comprehensive learning and development.

The Intercultural Center
---
interculturalcenter@nullwfu.edu
336.758.5864
Women's Center
The Women's Center strives to create an educational and professional environment that supports women and promotes gender equity. Toward that end, we foster spaces to reflect on individual and collective experiences and identities; develop co-curricular programming around women's and gender issues; support professional and leadership development; and identify and advocate for policies to improve gender climate and inclusive practices at the institution. The Women's Center serves students, faculty, and staff, and is open to all members of our community.
Visit the Women's Center in Benson 314 to learn more or to make new connections at Wake Forest.
Center for Global Programs and Studies (GPS)
Global learning is an integral part of your education. Global Wake Forest includes the Center for Global Programs and Studies (GPS), the Center for Immigration Services and Support (ISS), and the Center for Research on Abroad and International Student Engagement (RAISE), along with the WFU residential and academic centers around the world.
GPS offers more than 30 Wake Forest-administered study abroad/away programs and can provide information on our many affiliate program offerings.
ISS manages immigration compliance and support for all Wake Forest visa-sponsored international students, faculty, and staff.
The RAISE Center seeks to understand and enhance the experiences, engagement, and development of abroad and international students.
Our collective goal is to provide the resources and support for all Wake Forest students, staff, and faculty to develop global mindsets and create a global campus community.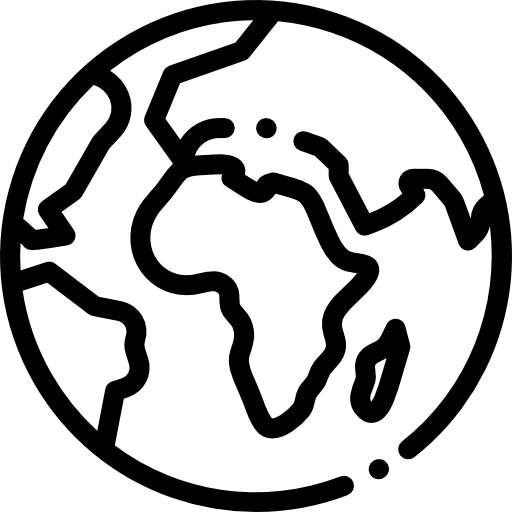 Center for Global Programs & Studies
---
336.758.5938
Center for Immigration Services and Support
---
336.758.3739
The University Counseling Center (UCC)
The University Counseling Center provides a range of essential mental health services to address a broad range of personal and interpersonal issues. The Counseling Center offers outreach programs and consultation to students, faculty and staff as well as referrals for off-campus mental health providers.
For mental health emergencies outside business hours, the counselor on call can be reached 24/7/365 by calling the University Counseling Center at 336.758.5273.
All services are free to full-time Reynolda Campus undergraduate and graduate students. Contact with the UCC is confidential to the fullest extent provided by law. Appointments may be scheduled by telephone at 336.758.5273 or in person at Reynolda Hall 117.
The Safe Office
The Safe Office provides confidential crisis response, ongoing support and prevention services to Reynolda Campus students for concerns related to interpersonal violence, including sexual misconduct, relationship violence and stalking.
For urgent matters, the Help Line can be reached 24/7 during the academic year at 336.758.5285. For non-urgent appointments, call 336.758.5285 or email safe@nullwfu.edu.
Collegiate Recovery Community
The Wake Forest University Collegiate Recovery Community (CRC) exists to support students who wish to live lives free of drugs, alcohol or other forms of addiction. The CRC offers students support meetings, professional and peer supports, and sober programming to support them in their effort to maintain their recovery.

Collegiate Recovery Community
---
aod.thrive.wfu.edu/resources/crc/
336.758.4371
Center for Learning, Access, and Student Success (CLASS)
The mission of the Center for Learning, Access, and Student Success (CLASS) is to provide opportunities for all students to achieve academic success. We are committed to fostering accessible and equitable learning environments by offering an array of services, support, outreach and engagement opportunities. Our office is a one-stop-shop for many of our student's academic needs. We are dedicated to meeting students where they are in their academic journey by providing support through the following services: Coordination of academic accommodations for students with disabilities, academic coaching, peer tutoring, student engagement opportunities through our two student groups CLASS Ambassadors and DEACS like me, monthly Outreach Workshop Learning Series (OWLS) workshops, and collaboration and outreach to the campus community.
There are no additional costs to students to receive services or participate in any engagement opportunities. Any student with a diagnosed disability is eligible to request accommodations and have their request reviewed. Peer tutoring is available to all undergraduate students. Academic coaching is available to all students.
---
Working at Wake
There are hundreds of substantive campus employment opportunities that provide students transferable life skills and career development as well as income. Once you are on campus, check out the wide variety of jobs and internships available to students through the Office of Personal and Career Development. Handshake is the OPCD's online portal for on-campus jobs, internships and career-related events.
While not an exhaustive list, here are a few departments that provide student employment opportunities:
Admissions
Campus Recreation
Z. Smith Reynolds Library
Benson University Center
Learning Assistance Center
Residence Life & Housing
Bookstore & Deacon Shop
After school has started, log into Handshake, complete your profile, upload required documents and begin applying. You will not only earn extra money; you will also gain experience for your resume and build professional references for future internships, full-time jobs and graduate school.