NOTE: the information on this website was for the Class of 2026, who started at Wake Forest in August 2022. Information for the Class of 2027 will be available in May 2023.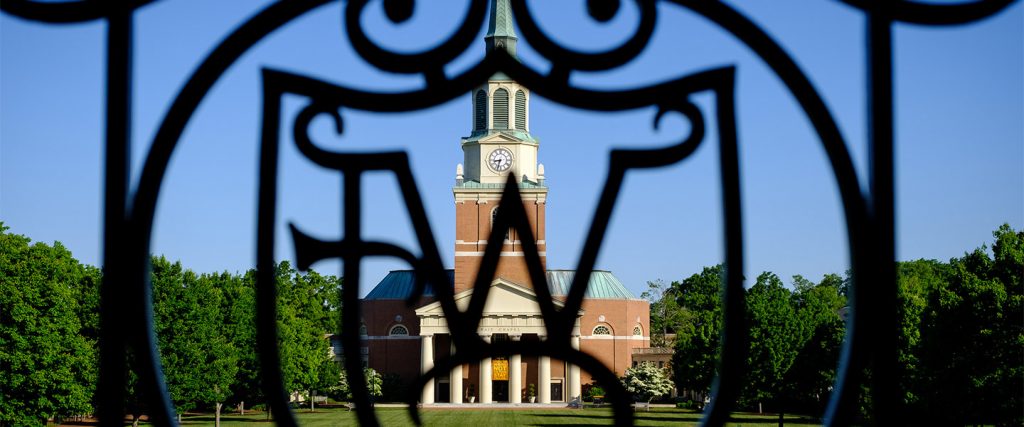 Where to Start
Here is a roundup of some general advice and important information we've put together for parents and families of new students:
---
Conversations to Have with Your Student this Summer
It would be helpful this summer to have some family discussions about your student's hopes and expectations for college. Those expectations may differ from your own.
It will be important to discuss behavioral and other expectations to ensure everyone is on the same page before school begins; see suggested topics below. Only you and your student will know what feels right for your family.
Your family may have other topics that are important to you. Be sure to discuss those openly with your student before college starts. You may also want to explore tips for parents and families on our University Counseling Center website.
---
Review the Stop, Drop, and Roll Framework
We encourage families to review the Stop, Drop, and Roll framework to learn how best to support your students when they have issues, decisions to make, or routine tasks to complete.
---
Navigating Family and Student Roles
How to understand what students are responsible for vs. parents and families.
---
Understanding Curriculum Requirements
We have prepared a video for families that gives a high-level overview of academic requirements so you can understand the basics of your student's academic path and what our graduation requirements are – but allow your student to take the lead on their course selection. See more about curriculum requirements as well as the advising process and planning for course registration.
---
Grade Expectations
Experts share some considerations about having realistic expectations about grades.
---
Advice from Families of Sophomores, Juniors, and Seniors
Learn from the experts who have been there, done that. Note: Use the next frame button to advance from page to page.
---
Parent & Family Resources