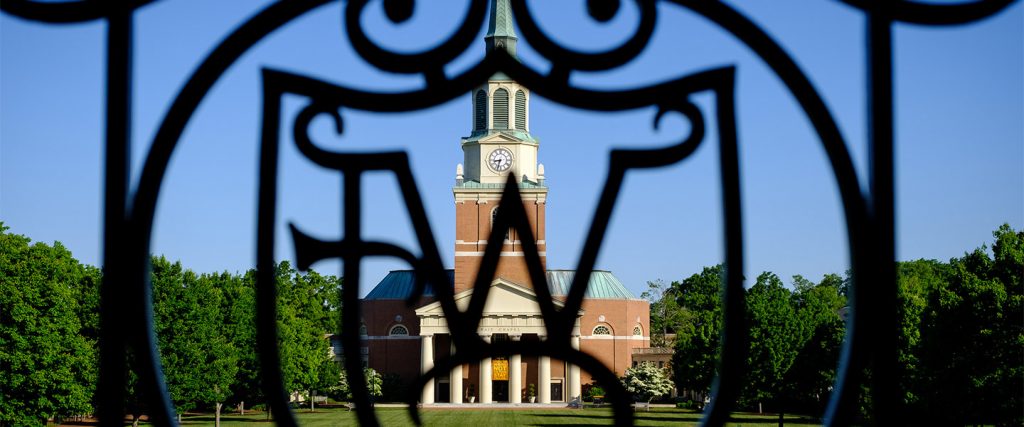 Where to Start
Here is a roundup of some general advice and important information we've put together for parents and families of new students:
Move-in Guide (coming in early August)
---
Conversations to Have with Your Student this Summer
It would be helpful this summer to have some family discussions about your student's hopes and expectations for college. Those expectations may differ from your own.
It will be important to discuss behavioral and other expectations to ensure everyone is on the same page before school begins; see suggested topics below. Only you and your student will know what feels right for your family.
Talk about your expectations for your student's behavior, and consider coaching them on what to do if they see a friend in trouble.
Our Alcohol and Other Drugs office encourages families to discuss with your student your family heredity to substance abuse and disordered eating problems. Currently, 90% of tolerance is thought to be hereditary and family history increases your student's risk of experiencing a substance use problem.
Talk about birth control, sexual activity and consent (and how consent is defined at Wake Forest), especially in regard to alcohol use (how can you ensure your partner is actively consenting?)
How much spending money will your students have? Will you send a set amount each week/month/on request? Do they know how to budget? What do you expect to pay for? What (if anything) do you expect your student to pay for from their own money?
How often you will communicate? And who initiates that contact? Pro tip: you don't have to answer every call or text from your student immediately. It can be more helpful not to answer that phone call from your student as soon as they leave class; if they don't have you to talk to, it creates an opportunity for your Deacs to connect with their classmates instead.
For some students, college can be a time to deepen an existing faith practice; for others, it is a time to explore a new one, or to practice differently than before (or not at all).
Your students will need to learn to navigate the healthcare system when they get sick, including making their own appointments. If they are managing a chronic condition, have some conversation about things they might want to be sure to talk to doctors and nurses about at each visit, how to advocate for themselves regarding their symptoms, etc. If there are family health conditions that your students may not be aware of (such as family history of addiction), this might be a time to talk to them about their larger family's medical family history, so they can be prepared with information they might need to tell their care providers.
Students over 18 have medical privacy rights and must give consent for doctors and nurses to speak to their loved ones. There is not a blanket form for students to grant access for the whole semester or year (because there may be some visits your student wants to keep private, and we don't want a blanket form to be a barrier to students seeking needed care).
Your Deac can give their consent to speak to their loved ones at individual Student Health Service visits. If it is important to you to be able to speak to your student's doctor or nurse, be sure to discuss that before school begins so they can grant permission at individual visits.
Do everything you can to support and affirm help-seeking behavior in your students. It's likely at some point in college, your student could find themselves anxious, depressed, etc. If your student knows that their family supports them in seeking care, that can be a huge boost to them in seeking help if they need it. The JED Foundation has excellent resources available, including resources and tools related to mental health. If your student is already managing a mental health condition, talk about how best to continue that care in college.
Do you have expectations that they don't walk alone late at night, etc.? Does what you consider 'safe' align with their ideas? While Wake Forest is a beautiful and well-run campus, we are situated within a small city. The unfortunate reality is that no amount of preparation or planning can make our campus and surrounding area immune to crime. Students are encouraged to use these safety recommendations from University Police.
Before you drop your student off, make sure you have talked about some of the things they are likely to experience at some point: loneliness, difficulty finding their niche, how much effort it takes to make new friends, feeling homesick. All of those things are normal and part of the transition process, but students rarely expect to feel loneliness when they are surrounded by over 1,400 students who are new too. Talk about this now, so that if loneliness or other emotions hit, your student will remember that this is something that happens to most students! See the Mentally Preparing for the Adjustment to College section for some additional ideas of what to discuss.
Two key topics to cover about social media: 1) be very careful what you put out on social media, because what you post can impact how others view you (and can last forever). 2) regard your friends' social media posts with some skepticism, particularly if their life looks perfect from their Instagram/Tik Tok, etc. Most people only share their carefully-curated best moments. Just because it looks like someone else's life is better does not mean it is, so don't worry that all your friends from high school seem to have it better than you do (they don't!)
Your family may have other topics that are important to you. Be sure to discuss those openly with your student before college starts. You may also want to explore tips for parents and families on our University Counseling Center website.
---
Review the Stop, Drop, and Roll Framework
We encourage families to review the Stop, Drop, and Roll framework to learn how best to support your students when they have issues, decisions to make, or routine tasks to complete.
---
Navigating Family and Student Roles
How to understand what students are responsible for vs. parents and families.
---
Understanding Curriculum Requirements
We have prepared a video for families that gives a high-level overview of academic requirements so you can understand the basics of your student's academic path and what our graduation requirements are – but allow your student to take the lead on their course selection. See more about curriculum requirements as well as the advising process and planning for course registration.
---
Advice from Families of Sophomores, Juniors, and Seniors
Learn from the experts who have been there, done that. Note: Use the next frame button to advance from page to page.

Current families have also offered hotel and restaurant recommendations for new families.
---
Parent & Family Resources