Contact Info
---
336.758.5210

Mailing Address
---
P.O. Box 7204
Winston-Salem, NC 27109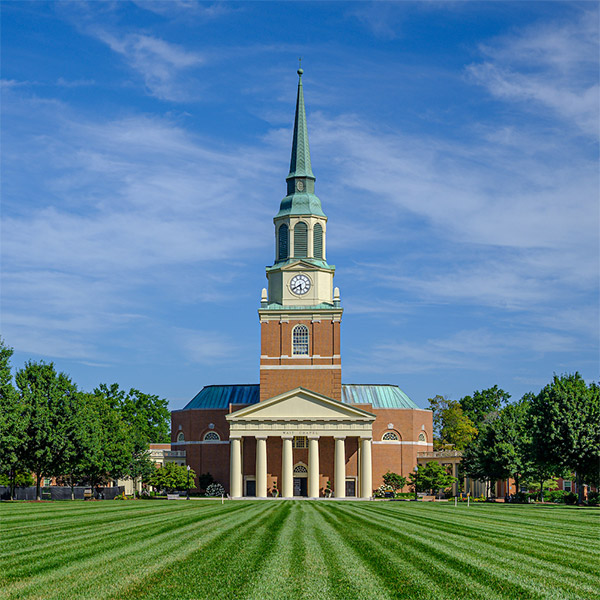 You've got spirit. Yes, you do.
The Office of the Chaplain sponsors a variety of opportunities for exploring the spiritual dimensions and meaning of your life. We can help you find a spiritual home base or form a new group, widen your circle of inclusion and identifications, handle an ethical dilemma or research a class project. The Office of the Chaplain collaborates as a multifaith team to promote enriching dialogue, meaningful celebrations and remembrances, and enduring friendships among people of all religious and spiritual backgrounds.
To these ends, the Office and its chaplains and campus ministers seek ways to encourage the following:
Spiritual wellbeing
An exploration of the spiritual dimensions of leadership
Ways to resiliently engage with life
Listening deeply and living your truth
Community cohesion: a caring and compassionate Wake Forest
Religious and spiritual commitment within the context of religious pluralism
Spiritual practices that encourage emotional intelligence
Moral reasoning
Active engagement in the search for meaning and purpose
---
What you need to know
Religious and Spiritual Spaces
From Wait and Davis Chapels to the Reynolda Village trails, there are many sacred spaces at Wake Forest that nurture the lives of people who encounter them. They include:
Religious Life student lounges
Meditation Rooms (Benson University Center and Wake Downtown)
MindfulWake Meditation Room (Reynolda Hall)
---
MindfulWake
The central objective of MindfulWake is to help you develop mindfulness practices that deepen self-awareness and increase wellbeing. We offer:
drop-in weekly meditation & practice groups
mindfulness-based coaching
half-day retreats
KORU Mindfulness classes
---
Religious Life Pre-Orientation Retreats
Jewish: MazalWAKE is a fun three-day pre-orientation to college and Jewish life at Wake Forest, with an opportunity to explore your campus community and to develop friendships that will last a lifetime.
Christian: Exclusively for first-year Demon Deacons, Summit offers Christian students the opportunity to get to know others who are both anxious and excited about their new life as a Wake Forest student.
---
Religious/Spiritual Student Groups
Founded on the principle that each religious tradition is an equally valued part of this community—and that this diversity contributes to a vital learning community—the Office of the Chaplain supports the life of all spiritual and religious traditions represented at Wake Forest.
Groups include:
Athletes In Action (AIA)
Baptist Student Union (BSU)
Bridges International
Chi Rho
Campus Crusade for Christ (CRU)
Episcopal Student Fellowship (ESF)
Gospel Choir
Hillel (Jewish)
Hindu Student Association (HSA)
InterVarsity Christian Fellowship
Living Parables
Lutheran Student Movement (LSM)
Minor Variations
Muslim Student Association (MSA)
Orthodox Christian Fellowship
Presbyterian Student Fellowship (UKIRK)
Reformed University Fellowship (RUF)
Triad Chi Alpha (Assembly of God)
Wake Forest Catholic Community
Wesley Foundation (United Methodist)
Young Life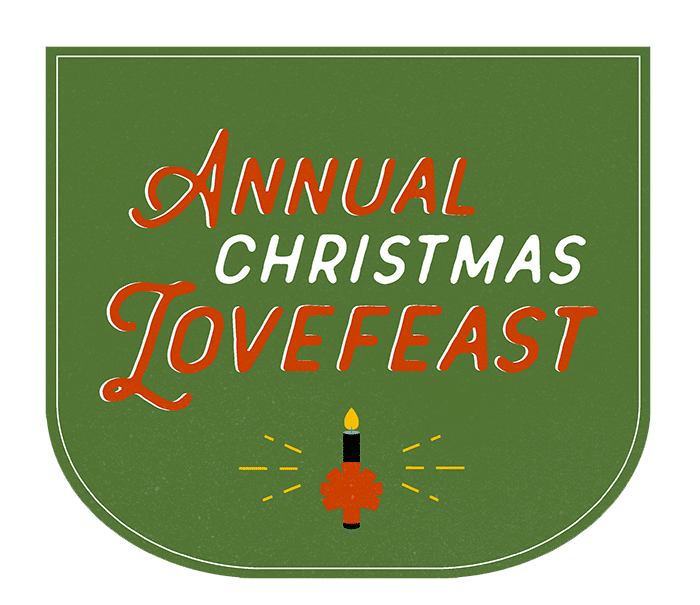 Lovefeast
Wake Forest's annual Christmas Lovefeast is one of our most beloved traditions.
This year's virtual service will be held on Sunday, December 4th in Wait Chapel and honors our shared history with the Moravian church in Winston-Salem. The Wake Forest Lovefeast consists of sweetened coffee and authentic Moravian buns served to the congregation by Dieners (german for servers). During the meal, music is offered by the Wake Forest Concert Choir, Flute Choir and the Messiah Moravian Church Band. Handmade beeswax candles decorated with red paper frill are distributed to each worshiper. The candles are lit while the worship space is darkened except for a large illuminated Moravian Advent Star.