Contact Info
---
336.758.7178

Location
---

Mailing Address
---
P.O. Box 7455
Winston-Salem, NC 27109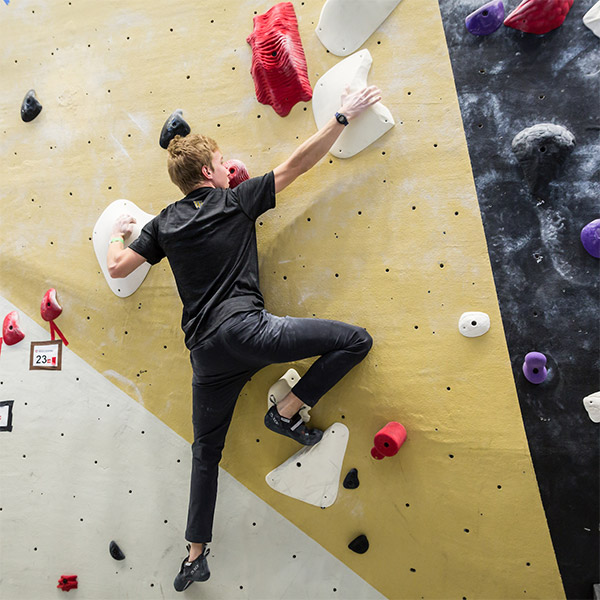 Every student deserves a playground.
Demon Deacons are extremely active both inside and outside the Forest. The Wake Forest Wellbeing Center is the hub for fitness and recreation on campus. Campus Rec offers workout spaces, intramural sports and club teams. Looking to get off campus? Outdoor Pursuits hosts outdoor adventure trips for all experience levels!
---
What you need to know
Recreational Facilities
Come check out the Wake Forest Wellbeing Center. This renovated and expanded facility boasts state-of-the-art cardio and weight equipment as well as four gyms, four exercise studios, a pool and whirlpool, comfortable lounges and a climbing and bouldering wall. Our campus also offers five acres of playing fields, over three miles of running trails, a disc golf course and outdoor basketball, tennis and sand volleyball courts. Campus Recreation has an extensive equipment checkout, including basketballs, tennis rackets, cornhole sets and more. And when the family comes to visit, they can get a guest pass and join you!
---
Fitness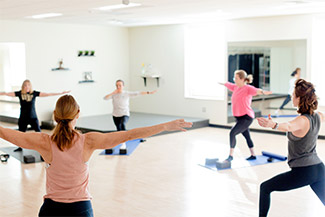 In addition to offering state-of-the-art equipment, Campus Rec offers daily group fitness classes ranging from Zumba to yoga, as well as small-group training like TRX and HIIT. Personal trainers are also available in Reynolds Gym.
All instructors and trainers are professionally certified and trained to give you the best fitness experience possible.
---
Intramural Sports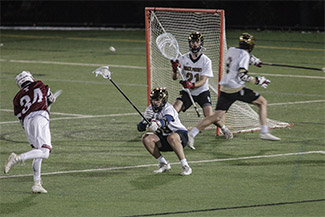 Most Deacons participate in at least one of several intramural sports each year. Both recreational and competitive leagues are available, so you can have fun no matter how competitive (or noncompetitive) you may be, and championship T-shirts are prized possessions!
---
Club Sports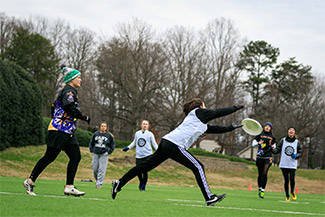 Wish you could continue competing in your favorite sport here at Wake Forest? You can! There are 35 club sport teams that compete against other universities. If we don't currently field a team in your favorite sport, you can start your own club team.
---
Outdoor Pursuits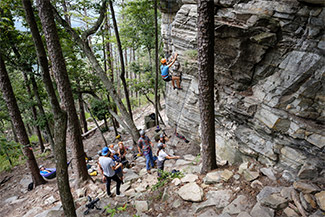 Ready for an adventure? Outdoor Pursuits is your outdoor adventure headquarters. We offer not only a wide range of day and overnight trips, but also an extensive inventory of rental gear. Want to meet others who enjoy the outdoors? Participate in Wilderness to Wake, the University's largest first-year pre-orientation program.
---
Aquatics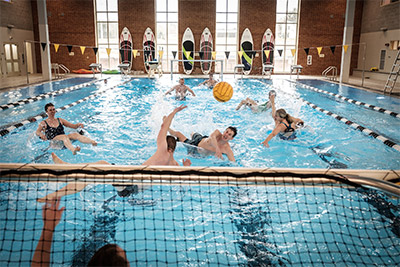 Go ahead! Take the plunge and dive into our eight-lane pool or relax in the 14-person whirlpool. Whether you want to swim for fitness, competition or fun, we're here for you! Whatever you do, jump in, 'cause the water's great!
---
Student Employment
Looking for a job during college? We want you! Campus Rec is the largest employer of students on campus, and we have jobs including lifeguard, trip guide and climbing wall attendant. We also hire and train group fitness instructors, personal trainers and intramural officials. Working on campus is super convenient, and we like to think we're pretty fun too!