Contact Info
---
336.758.5218

Hours
---
shs.wfu.edu

Mailing Address
---
P.O. Box 7386
Winston-Salem, NC 27109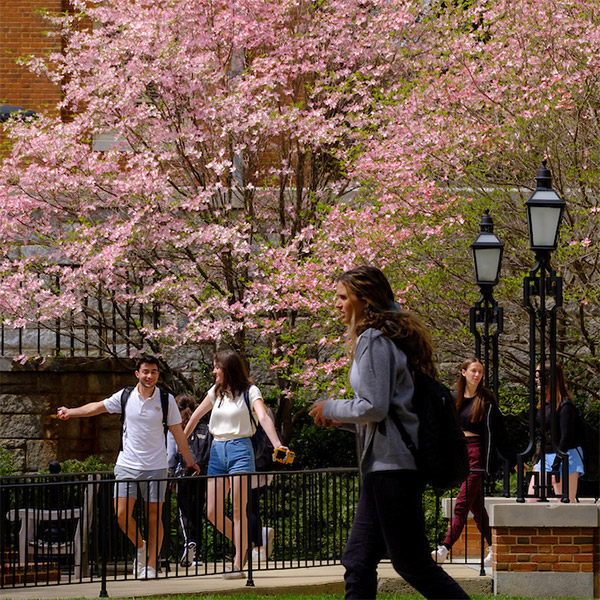 This won't hurt a bit.
Student Health Service (SHS) is here to help keep you as healthy as possible. College is more fun that way. When you're sick, we'll do everything we can to get you back to 100%. But more importantly, we provide you with the essential knowledge and skills to form lifelong habits that lead to sustained wellbeing.
Through a variety of services—including a 24-hour on-call nurse service available during the academic year—we are committed to promoting and maintaining the health of our students with a comprehensive approach involving health education, health maintenance, acute care, appropriate care of chronic illnesses and referral assistance.
The following section provides more details on what we do and how we can help you during your time in the Forest. If you have any questions, please feel free to give us a call or stop by.
---
What you need to know
Student Insurance Program
Health insurance coverage is required as a condition of enrollment for all degree-seeking students. Students may waive the coverage if they can demonstrate comparable coverage. Please see the Student Insurance Program website for more details about benefits, policy, enrollment/waiver instructions and eligibility.
The deadline to enroll or waive this coverage is August 1. All students who do not complete this form will be automatically enrolled and billed.
Health Information & Immunization
Wake Forest University, per North Carolina state law, requires documentation of certain immunizations for students attending college. Forms must be completed inside the student health portal and all documentation uploaded there by July 1.
What you'll need to complete these required forms:
Your immunization records, including names of vaccines, dates given, healthcare provider signature, clinic's address, phone number, and facility stamp (or official government stamp).
Save a copy of your official immunization records as a PDF (you will need to upload it).
Student Health Fee
Most services at SHS are covered by the Student Health Fee. In addition, there are discounted "fee-for-service" charges for medications, laboratory tests, observation care, procedures and some supplies. Payment can be made by cash, check, credit/debit cards, Student Blue Insurance or charged to the student's account.
Each student is given a copy of the medical charges incurred on the date of service, which can be used for insurance filing. Student Health Service neither participates in nor files insurance claims on behalf of patients.
Physician-Directed Medical Staff Services
Primary, Urgent & Illness Care Services
Physical Examinations
Limited Psychiatric Care
Allergy Injections
Immunizations
Gynecological Services
Onsite Digital X-Rays
Pharmacy & Laboratory
Sports Medicine Clinic
Referral To Specialists
Medical Information & Vaccinations Related to International Travel
Additional expansive care is available through Atrium Health Wake Forest Baptist.