Main Content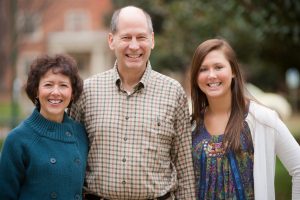 NOTE: the information on this website was for students entering Wake Forest in fall 2018. Information for the Class of 2023 (who will be entering in fall 2019), will be available at the beginning of May 2019. 
Wednesday, August 21, 7:30 p.m. – Wait Chapel
A very well-attended program for parents for over twenty-five years!
Led by Dr. James Raper (University Counseling Center) and Dr. Joanne Clinch (Student Health Service), this presentation and discussion for parents and families will focus on a variety of topics including: the transition from high school to college, common issues experienced during the college years, child/parent relationship strategies, suggestions for maintaining emotional and physical health, healthy boundaries, and when/how to access the multitude of support systems available at Wake Forest.
A reception with refreshments ​following the session will also include opportunities for questions and answers with the presenters and other Campus Life professionals.