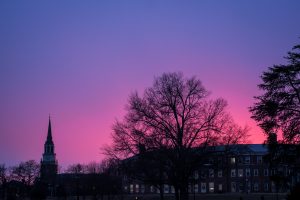 NOTE: the information below was for summer of 2017. Information for the 2018 New Students website will be available in mid-May 2018.
As you begin acclimating to the New Students website, we encourage you to bookmark the main Information and Deadlines page and check back frequently to ensure you do not miss key action items or deadlines.  While parent and family deadlines will be included on a hard copy First Year Parent and Family calendar that you will receive later in May, there may be new items that did not make the print calendar, so it is wise to check the online deadlines page.
New Student Receptions are beginning to be scheduled.  Links to registration sites will be added as full details to events are confirmed, or as new cities are added.
We encourage interested parents and families to subscribe to the Daily Deac blog, which provides a glimpse of life on campus, as well as events or activities that may be of interest.  Subscribe and have it sent to your email box.