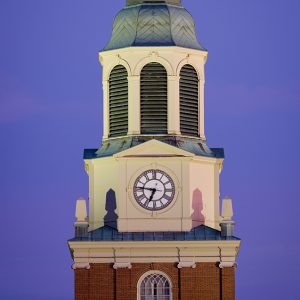 For over 60 years, the Office of the Chaplain and Christian Campus Ministry has offered Summit, a Pre-Orientation retreat that engages students through meaningful social and spiritual opportunities. In addition to team-building activities like small group discussions, canoeing, hiking, square dancing and a talent show, students will build significant and lasting friendships as they worship together atop the beautiful Blue Ridge Mountains.
This four-day retreat provides Christians of all worship backgrounds (Catholics, Orthodox, Episcopalians, Lutherans, Presbyterians, Methodists, Baptists and nondenominational) the intentional space for fellowship, prayer and joyful worshipping community, all while becoming acquainted with Wake Forest. The Summit Retreat is facilitated by chaplains, campus ministers, returning students and outstanding faculty, staff and administrators.
Camp Cheerio offers modern amenities, but still surrounds students in the splendor of the southern Appalachian Mountains. The four-day Summit
Retreat begins and ends on campus. All food, housing, transportation, materials and activities are covered by the registration fee.
Students are accepted on a rolling basis, with notification of acceptance sent within 10 days of an application being received. Specific program details will be available in early August. So sign up, bring your adventurous spirit and joyful heart, and be prepared for a pre-college experience you'll never forget.