Main Content
Hunting and Gathering On Campus.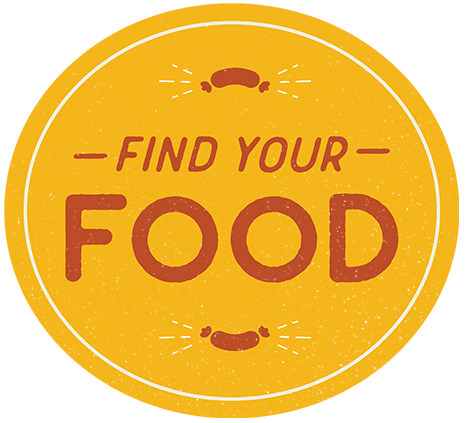 Through a variety of dining locations, broad menu offerings and welcoming staff, Wake Forest Dining takes great pride in providing a first-class eating experience.
Dig in.
WAKE FOREST DINING SERVICES
Website: deacondining.com
Phone: 336.758.5607
LOCATION
Reynolda Hall 12
SOCIAL
CAMPUSDINING
@WFDINING
Reynolda Hall
"The Pit": The Fresh Food Company
The Fresh Food Company is affectionately known around campus as "the Pit" due to its location in the lowest level of Reynolda Hall. Enjoy all-you-care-to-eat dining for breakfast, lunch and dinner. Choose from homestyle favorites, rotisserie items, sandwiches, fresh salads, pastas, international meals, homemade desserts and more. The Pit is also peanut-free with vegan food on the menu daily, which helped Wake Forest get named one of the "Top 10 Vegan Friendliest Schools in the Nation."
"Mag Room": The Magnolia Room
Come by the Magnolia Room and enjoy a delicious all-you-care-to-eat buffet for lunch Monday through Friday on the second floor of Reynolda Hall. Fine-dining decor, white tablecloths and Southern sweet tea on the tables are the highlights of this experience.
Davis Hall
Subway and Provisions on Demand (P.O.D.) Convenience Store
Subway and the attached P.O.D. convenience store are located on Hearn Plaza in Davis Hall.
Benson Student Center
Benson Food Court
Located on the second floor of the Benson University Center, Benson Food Court features national and local favorites, including Chick-fil-A, Hissho Sushi (freshly prepared sushi and Asian cuisine hot bar), Forest Greens (chopped salads, deli, Village Juice smoothies), Moe's Southwest Grill and the 336 Market.
Shorty's Restaurant & Bar
The story began in 1916 with "Shorty" Joyner when he opened a small restaurant on White Street in Wake Forest, North Carolina, near the campus of Wake Forest College. The restaurant eventually became a local hangout for all students. When Wake Forest moved to Winston-Salem in 1956, Shorty's came along with it.
Shorty's remains a favorite dining and gathering place for the Wake Forest community. Located on the second floor of Benson University Center, this Wake Forest landmark is known for its delicious tavern menu and fun trivia nights!
ZSR Library
Starbucks
Starbucks is one of the best places on campus to grab a coffee and pastry, study and hang out with friends!
Taylor Hall
Campus Grounds
Conveniently located o Hearn Plaza. Stop by to enjoy locally roasted coffee and artisan-crafted products at this student-run gathering place.
Poteat Hall
Zick's
Named in honor of Ken Zick, former vice president and dean of student a airs, Zick's is proud to enrich the Wake Forest Reynolda Campus as a favorite hangout and dining venue. Visit this landmark for pizza, wings and billiards, or to watch a sporting event!
North Dining Hall
Hilltop Market
The Hilltop Market combines the dining style of a modern servery with the fresh and healthy choices of a traditional residential restaurant. It is an à la carte destination allowing patrons to swipe through and exit with their selections. The menu features a wide variety of American favorites and global cuisine.
Village Juice, Starbucks & Provisions on Demand (P.O.D.) Market
The North Dining Hall's Starbucks is a fullservice venue serving breakfast and lunch selections alongside its celebrated beverages. It's adjacent to the Provisions on Demand (P.O.D.) Market convenience store. Village Juice is located upstairs in North Dining Hall next to Hilltop Market. Village Juice makes to order salad, grain and smoothie bowls along with their signature smoothies.
Farrell Hall
Einstein Bros. Bagels
Known for its perfectly baked bagels, Einstein Bros. also boasts some of the best coffee and espresso — famously known as its Darn Good Coffee® — deli sandwiches, breakfast egg sandwiches, lunch catering, and delicious baked snacks and sweets.
Meet Our Registered Dietitian
Food is the fuel your body needs to function. Making smart choices is a critical part of health and wellbeing. Special dietary needs and concerns can be accommodated by contacting our registered dietitian. Please visit our main office in Reynolda Hall, Room 12, for more information, or visit deacondining.com.
Diverse Dietary Needs
Deacon Dining strives to accommodate the diverse dietary needs of our students. Students can view menus and ingredients for all residential and retail locations online at deacondining.com, and have access to a dietitian who works with medical providers to help guide students on how to eat on campus with their specific food allergies, intolerances and preferences. We actively participate in the Global Foods Committee, as well as other international student organizations, to provide culturally authentic foods. We offer a variety of vegan, vegetarian, kosher and halal items across residential and retail dining locations.
Performance Dining
We engage and inform students about the healthy functions of foods to help them make choices that will fuel performance across the day, from the classroom to the gym. Students will find a performance dining station in the Fresh Food Company stocked with lean animal- and plant-based proteins, whole grains, a spice bar, a rainbow of vegetables and more. For suggestions on how to build a performance dining meal or snack, students can visit deacondining.com.
Sustainable Dining
Our efforts to promote a more sustainable food system include the following:
Prioritizing foods and beverages that are fresh and in season, organically certified, humanely raised and handled, fair trade certified and/or approved by the Monterey Bay Aquarium whenever possible.
Creating delicious menus that optimize the nutrition of fruits, vegetables and grains for fully vegan, vegetarian or plant-forward options that include animal proteins. Shifting to a more plant-based way of eating helps reduce freshwater withdrawals and deforestation and is a win-win for both our personal health and the environment.
Collecting prep waste in the Pit, coffee grounds at Starbucks and Campus Grounds, and all food waste in North Dining for composting.
For more information on Wake Forest University's commitment to sustainability, please visit sustainability.wfu.edu.
Reducing Food Waste with Campus Kitchen
Campus Kitchen and Wake Forest Dining have partnered to tackle food waste and hunger. Food that is prepared, but never served, is repurposed by Campus Kitchen into 300 regular meals per week for food-insecure individuals and families. Produce from the Wake Forest Campus Garden complements the repurposed food, so volunteers can make fresh meals from scratch in the Campus Kitchen (located, fittingly, in Kitchin House).