Main Content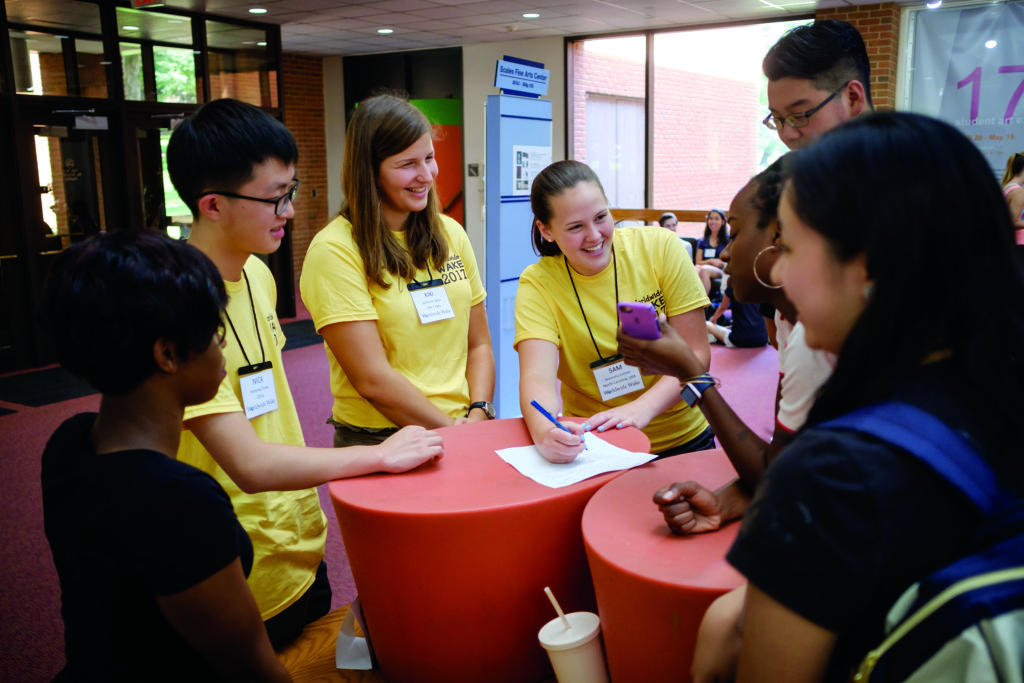 Since you're a first-year Wake Forest student, we know you are smart. But when it comes to your cultural IQ, how do you make the grade? Join other globally minded students to enrich your cross-cultural awareness through engaging discussions, daily global challenges, small group interactions and fun activities including a trivia contest, lunch in downtown Winston-Salem, a scavenger hunt and our goofy Global Olympiad!
You'll be challenged to expand your intercultural curiosity, learn about the array of students and opportunities at Wake Forest and get a head start on understanding the campus academic and social scenes with the help of upperclass student leaders.
There will be time to settle into your residence hall and learn about your new home of Winston-Salem, as well as set your course to become a more effective global citizen as you begin your experience as a Demon Deacon.
Worldwide Wake accepts students on a rolling basis with notification of acceptance within 14 days of an application being received.
Cost: $350*
Application Deadline: July 15
When: August 17-20
Sponsored by: Center for Global Programs and Studies
Website: go.wfu.edu/f101www