Main Content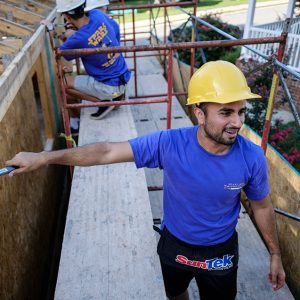 Students Promoting Action an Responsibility in the Community (S.P.A.R.C.) is a service-oriented Pre-Orientation program organized by the Pro Humanitate Institute. Through S.P.A.R.C., you will meet with local community partners through service, learn about the issues impacting Winston-Salem and build relationships with fellow Demon Deacons.
Over four action-filled days, you will volunteer in a group of four first-year students matched with an upperclass mentor. The mentors will lead you in service activities, answer any questions about Wake Forest University and introduce you to the spirit of our motto, Pro Humanitate.
SPARC accepts students on a rolling basis and is open until filled. Students are accepted in the order they apply and there is not a waitlist.
Cost: $350*
Application Deadline: July 15
When: August 17-20
Sponsored by: Office of Civic and Community Engagement
*price subject to change