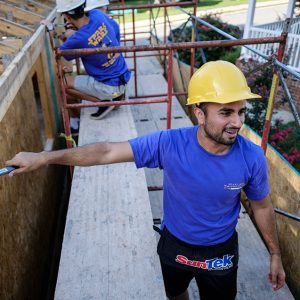 Students Promoting Action an Responsibility in the Community (S.P.A.R.C.) is a service-oriented Pre-Orientation program organized by the Pro Humanitate Institute. Through S.P.A.R.C., you will meet with local community partners through service, learn about the issues impacting Winston-Salem and build relationships with fellow Demon Deacons.
You will be placed in a group of four students with an upperclass mentor. The mentors will lead you in service activities, answer any questions about Wake Forest University and get you even more excited to start your time here.
S.P.A.R.C. accepts students on a rolling basis. You will be notified of your acceptance status within 10 days of your application submission. Program details will be available in early August.