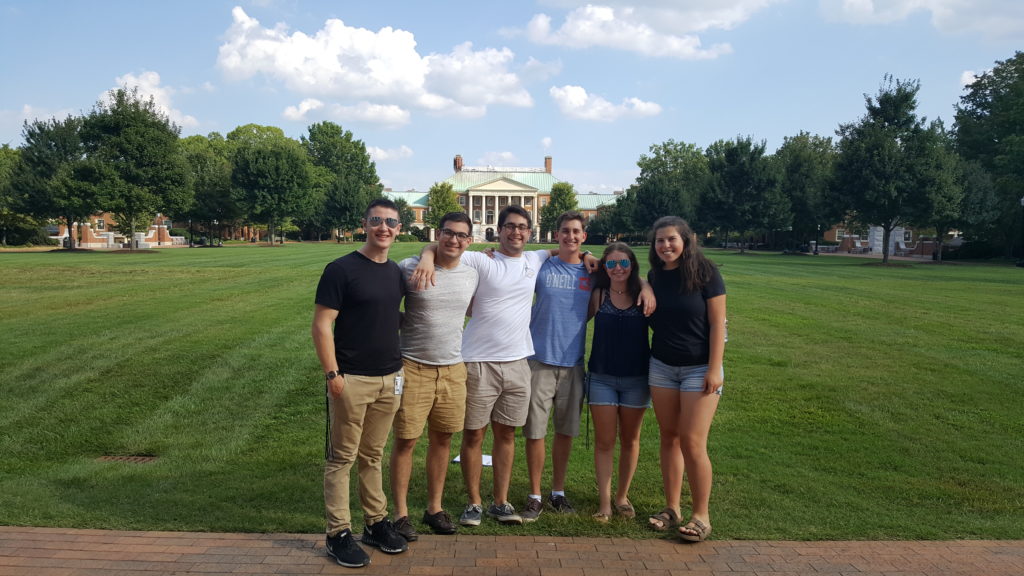 MazalWAKE is the perfect way to get to know your new school, and to learn about Jewish life on campus and in the Winston-Salem community. MazalWAKE consists of three fun-filled days of activities led by Jewish/Hillel student leaders, including a Challah French toast breakfast, a tour to discover the ins and outs of campus, bowling and movie nights, and a night on the town.
MazalWAKE is a fun three-day pre-orientation to college and to Jewish life at Wake Forest.
Once you move into your residence hall on Sunday, you and your parents are invited to a Bagel Brunch at Hillel, where the parents and students get to know each other. Then the students will head oˇ with the Hillel leaders for a day full of exciting activities, while the parents will have a special session with Jewish faculty and staff.
A great way to get to know the campus and make friends before school starts, MazalWAKE is a life-changing experience that allows students and parents alike to feel welcomed into the Wake Forest, and Jewish, community.
If you have any questions, please feel free to contact Dr. Gail Bretan, the director of Jewish life, at bretangh@nullwfu.edu, or Jonathan Trattner, the student chair of MazalWAKE, at tratjd17@nullwfu.edu. Or visit go.wfu.edu/mazalwake.