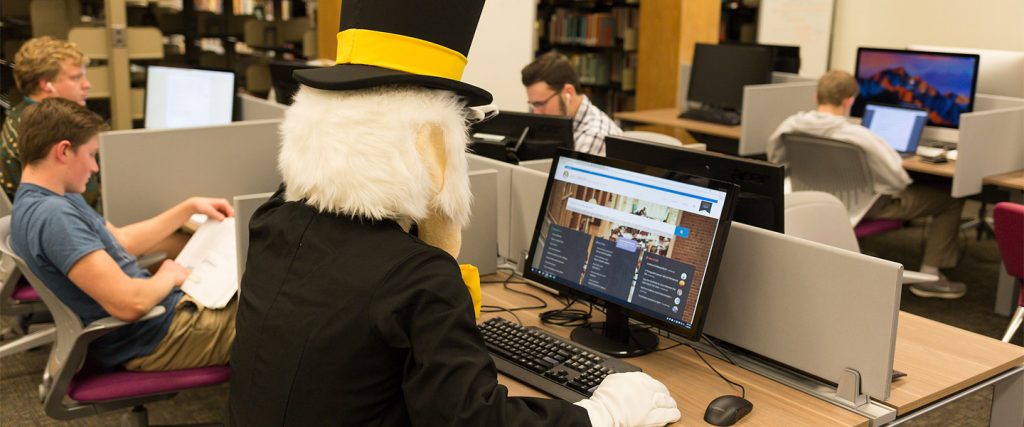 Your WFU Account
After submitting your initial deposit, you should have received an email from the Information Systems Service Desk (help@wfu.edu). The email was sent to the email address provided on your admissions application and contains instructions for activating your WFU Account. Your username and password will enable you to access your WFU Google Mail as well as the Wake Information Network (WIN) and other online services. Activating your WFU Account allows you to manage your account from any device with internet access.
---
Your WFU Google Mail
Be sure to check your WFU Google Mail account regularly. Wake Forest University requires all new students to enable Google 2-Step Verification within 30 days of claiming their WFU Google Mail account.
---
The Policy on Responsible and Ethical Use of Computing Resources
Use of all Wake Forest technology resources is governed by the Policy on Responsible and Ethical Use of Computing Resources. This policy is presented to you when you activate your WFU Account. Please take time to read this policy, as you are accountable for adhering to it. Annually, there is a copyright infringement notice that is sent out reminding you of your responsibilities regarding the use of copyrighted materials.
More information about all things computing at Wake Forest can be found on the computing page. If you have questions or concerns, please contact the Information Systems Service Desk at help@wfu.edu or 336.758.4357. You can also visit the online help portal, AskDeac, at help.wfu.edu.