Main Content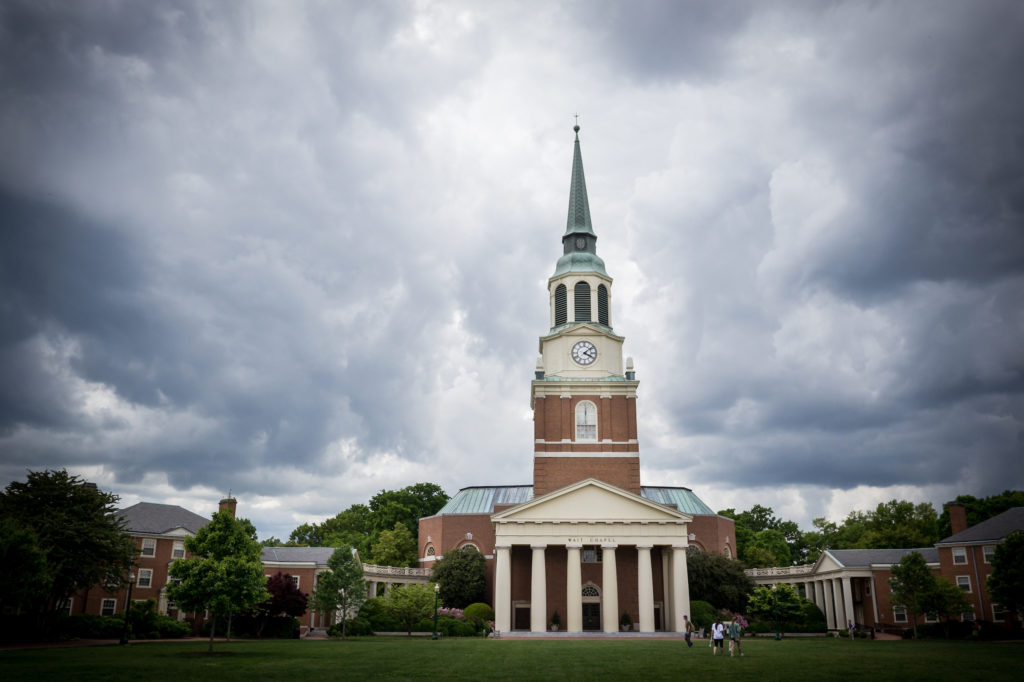 Dear WFU23 Students, Parents, and Families,
Due to the amount of rain we have had over the last few days, we want to announce the following changes to tomorrow's Orientation schedule (8/22):
The Making of the Demon Deacon breakfast will now be held in Benson University Center.  Continental breakfast will be available in Benson University Center starting at 7:30 AM.  This is open to students, parents, and families.
All WFU23 students should start heading over to the Chapel by 8:45 AM. The doors to Wait Chapel will open for students at 9 AM, and the ceremony will officially begin at 9:30 AM.
We welcome parents and families to enter Wait Chapel after all students have been seated. Due to the size of the chapel, there will be limited seating for parents and families. In order to allow as many families as possible into Wait Chapel, we recommend having just one parent or family member attend. We regret this inconvenience.
All P'23 parents and families should come to Wait Chapel by 10:15 AM for the Flourish in the Forest presentation.
We are enacting this plan because the Quad is too soggy for a high volume of foot traffic, and we are mindful that it will be a very warm morning with high temperatures. Therefore, holding the Making of a Demon Deacon event on the Quad would be a less than ideal experience for students and families.
We appreciate your patience and understanding!
Cherise James, Ph.D. 
Associate Director of Orientation & Lower Division Programming
Dean of the College | Dean of Students
Wake Forest University